AUDITION INFORMATION–DECEMBER 2018 SHOWCASE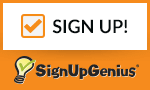 (Sign up for an audition slot by clicking the icon above!)
**Please note: if all audition slots are taken, you may email inertiatheatreproject@gmail.com to be placed on the audition wait list.
Download: Corrupted Christmas–Audition Side (update)
Download: CORRUPTED CHRISTMAS rehearsal schedule
PROJECT DESCRIPTION: "The Man That Corrupted Christmas (and exactly ONE other story) by Mark Twain", an Acting/Directing showcase adapted and directed by Corey Bradberry.
Play Synopsis: The inhabitants of fictional Christmas, Illinois are known for their unyielding incorruptibility… that is, until a stranger arrives hell-bent on destroying the town's reputation for honesty once and for all.
SEEKING: twelve actors of various ages, genders, shapes, and sizes to play the inhabitants of fictional Christmas, IL in original one-act adaptation. There will be a small stipend for performers. *ALL ACTORS WILL BE CONSIDERED FOR ALL ROLES
AUDITION DATE/TIME: Wednesday, 10/24 from 5:30-7:45pm (select 30 minute slot through SignUp link above).
AUDITION INFORMATION: "The Cab" at Stage 773 (1225 W Belmont Ave). Please bring one headshot/resume to the audition. Auditions will be scheduled in small groups, be prepared to work with your fellow actors for a fun and quick audition session! Actors are welcome to stay and attend our free one-act showcase of "THE LAKES" @ 8pm that evening.
PLEASE PREPARE: A one-page group side is available for download under the sign-up link at the top of this page, please get comfortable (no memorization required) with the entire page of dialogue.
REHEARSAL INFORMATION: Sunday/Monday/Tuesday evenings (5-10pm) beginning November 11. **No rehearsal will be scheduled on Thanksgiving weekend.** Calls will be staggered, but since this is an ensemble show actors should plan on attending all rehearsal sessions. Please bring any conflicts to auditions. A detailed rehearsal breakdown will be available after casting is complete and before rehearsals begin.
PERFORMANCE INFORMATION: Tuesday, Dec 11 & Wednesday, Dec 12–8pm, @ Strawdog Theatre Company (1802 W Berenice Ave). Performances will be free and open to the public.
QUESTIONS?/FOR MORE INFORMATION/CONTACT: Corey at inertiatheatreproject@gmail.com
The Inertia Theatre Project exists to foster momentum in original theatre programming for the Chicago theatre community, and to propel its artists to new levels of creativity.